CONTACT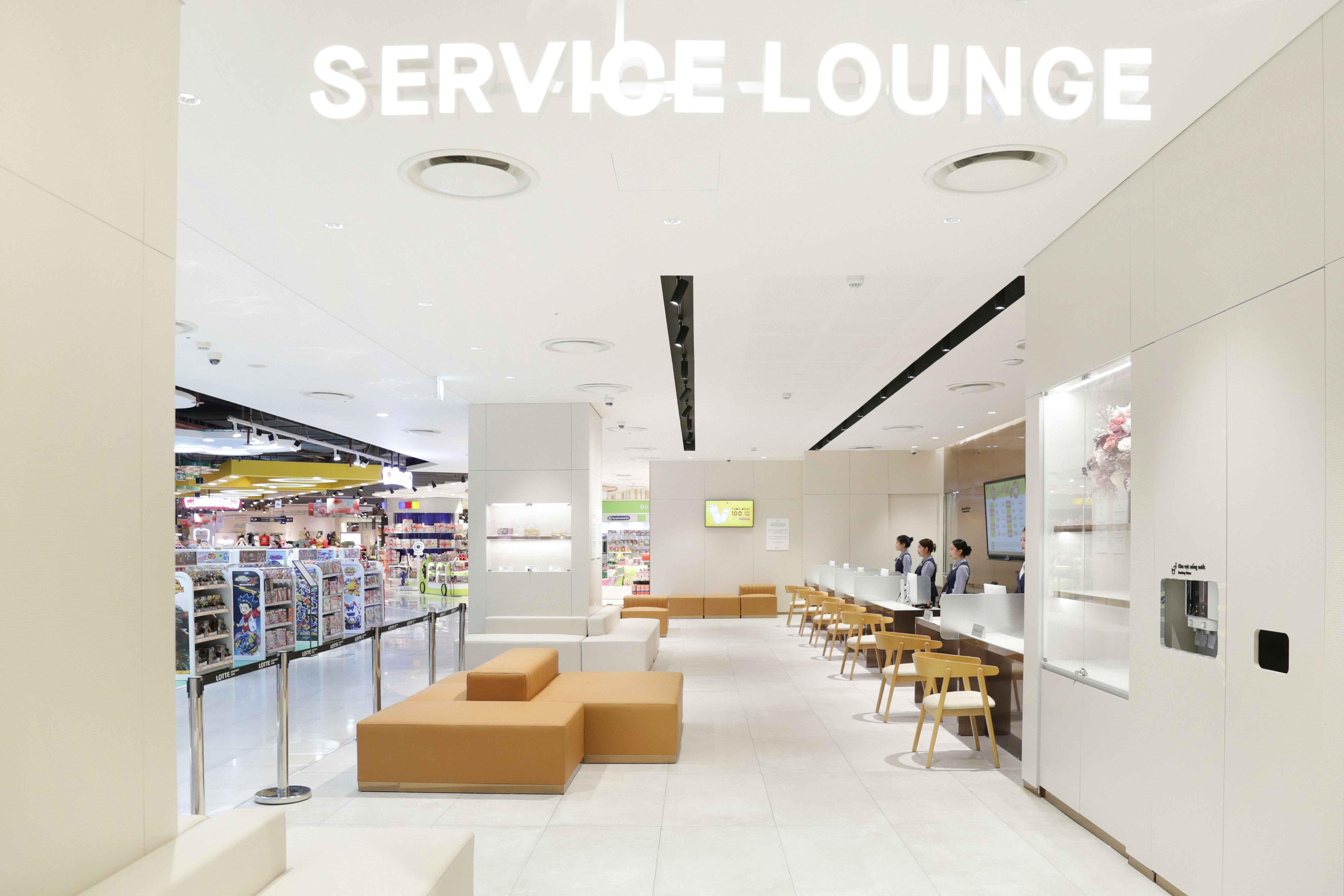 Customer Service Department
4F Lotte Department Store
024 3333 2416
FAQs
1. What is the daily opening time of Lotte Department Store?

We open daily from 9:30 am to 10:00 pm, including holidays (holidays).

2. How many brands are in the Lotte Department Store?

As of September 2018, more than 250 brands are available at Lotte Department Store and will continue to be increased in the future.

3. Where can I find information about the brand and its location?

Please click here for information about the store guide

4. Can I take my pets to the Lotte Department Store?

At this time, please do not bring pets to Lotte Department Store.
1. Does Lotte Department Store have parking area?

Customers can use the parking lot at the basement of Lotte Department Store

2. What kind of covenient services are available for children in Lotte Department Store?

Lotte Department Store offers the following convenient services for children:

- Baby Stroller Service (1st Floor): You can borrow the baby stroller at 1st floor. Please provide Identity card when using this service.

- Childcare Room (5th floor): You can feed and change diapers for your baby

- Playground (5th floor): Children's play area (chargeable)

3. Where can ATMs be found in the Lotte Department Store?

ATMs are located at 2F, 4F, 6F at Lotte Department Store
1. How is Lotte Department Store's Return and Refund Policy?

The return is made within 7 days of purchase. The form of return/ refund does not apply to products:
- Has been used / repaired
- Electronice device
Please communicate with the brand you purchased for more details.

2. Where can I return or refund?

Please go to the brand you have shopped with the bill and the item you want to return / refund.

3. Do I need to return a gift voucher in case of a refund?

Yes, any gift voucher received when purchasing should be returned with the goods when refunded.

4. How can I get a refund?

We refund the money through the payment method you made.
1. What is the Lotte Department Store Member Card?

Member card will be provided to customers when shopping at Lotte Department Store, with many special offers.

2. What are the benefits of membership?

For more information about Member Benefits, please click here.

3. Where can I apply for a Member Card?

Applying for Lotte Department Store membership is available at the Service Lounge on 4th floor.

4. How can I accumulate points for my Member Card?

Please provide your card when making payment, so that our staff can accumulate points for you. If you forget to bring your card, please go to Service Lounge (4th Floor) within 7 days of purchase, provide card and receipt to accumulate points.

5. How can I check the accumulation points in the Member Card?

You can check the accumulation points at the Membership Desk, Service Lounge (4th Floor)

6. If I return goods, what will the accumulation points be?

In that case, the accumulation points for that purchase will be deducted from your card.

7. What if I lose my member card?

In case of lossing your card, please inform Service Lounge (4th Floor) immediately.

8. How can I update my personal information (such as address and email) for Member Cards?

You can contact Service Lounge - 4th floor. For more information, please dial 024.3333.2500

9. Is the accumulation points have expired?

Yes. Your accumulation points will expire on December 31st every year.
1. How can I contact brands?

Please call 024.3333.2500, our staff will connect to the brand you need to contact.

2. Where can I find information about events or promotions?

The events/ promotions information will be updated on our website.
Or you can call 024. 3333. 2500 for more information